The Technical Center Was Approved
Time:2021-12-21
555
Recently, Jiangsu Provincial Department of Science and Technology announced the 2021 List of construction projects of provincial engineering technical centers. KERUNDE was approved to establish Jiangsu Technical Center for Grain Deep Processing Equipment and Engineering.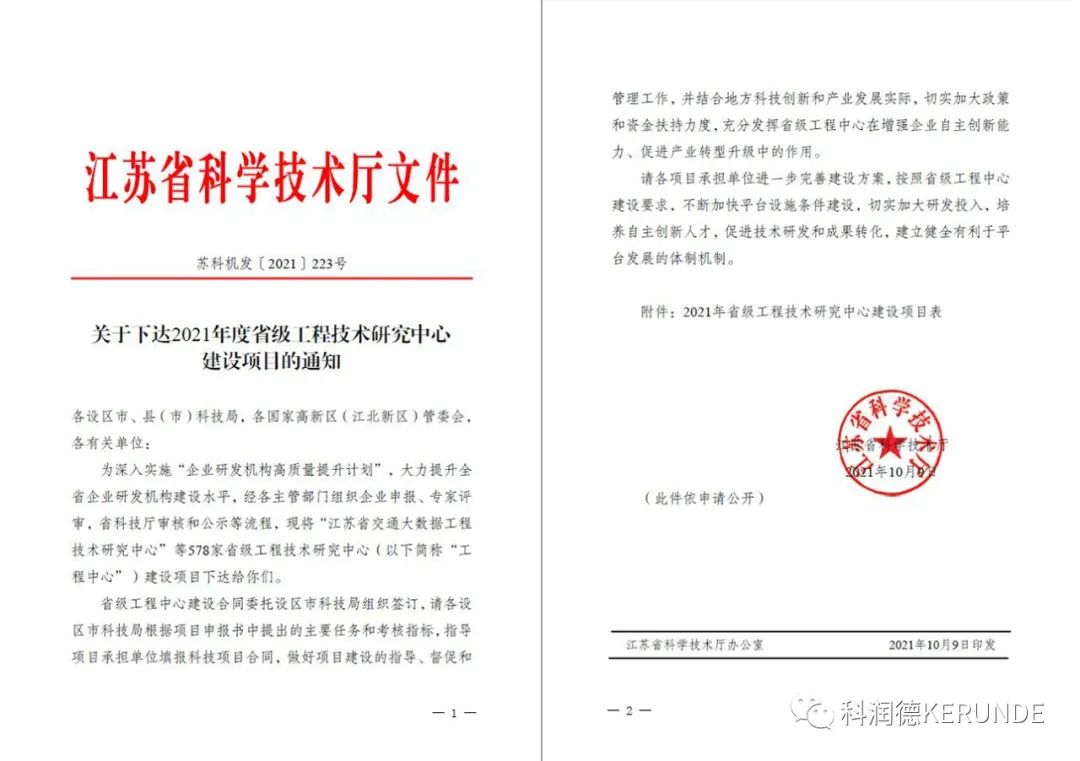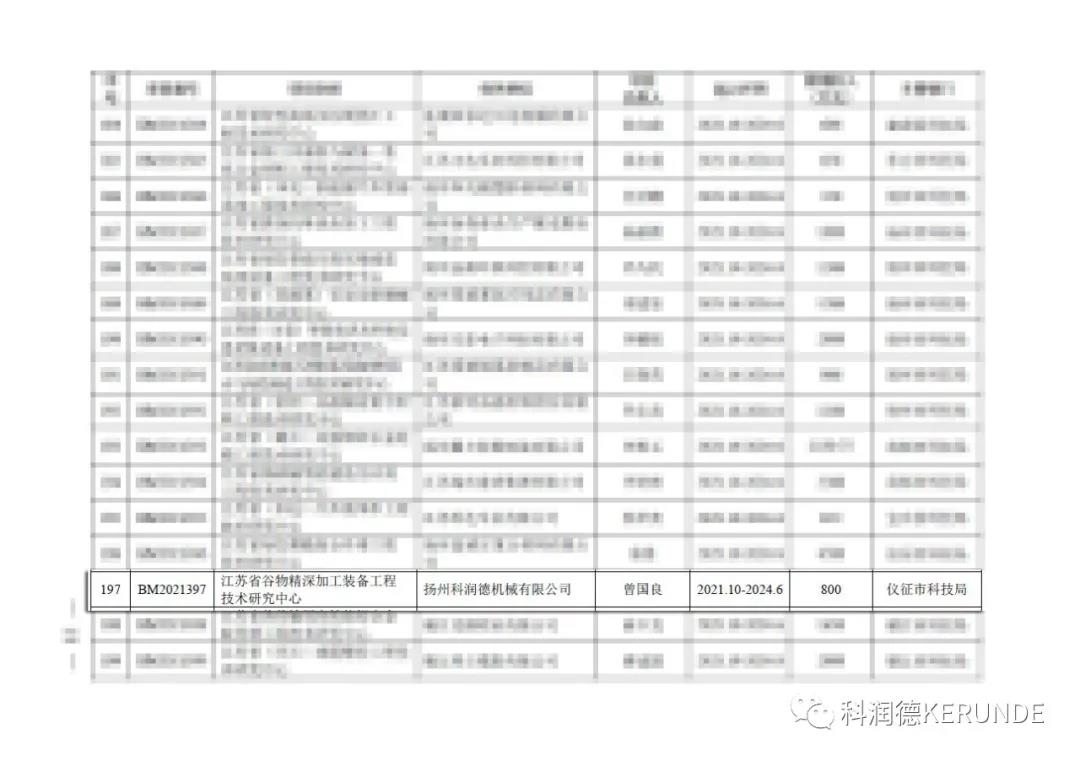 Guided by the domestic and foreign markets and supported by the industry, universities and research institutes, the Technical Center will vigorously research and develop grain intensive and deep processing equipment with independent intellectual property rights, and provide all-round services to the grain intensive and deep processing equipment manufacturing industry in our province. And it also provide technical support for the transformation of enterprise product structure, by providing enterprises with new product development, new technology research, technology training, new technology transfer, technology services and consulting services.
Kerunde is a professional enterprise specializing in feed machinery and engineering, pet food machinery & engineering, robot palletizing system, automatic control system as well as equipment accessory service. It is a national high-tech enterprise. Up to now, more than 260 professional and technical personnel of mechanical design and manufacturing, electrical automation, process design and so on work together in Kerunde to provide expertise solutions for the customers. Kerunde is the China industry ISO9001 certified enterprises and has achieved Europe CE certification; The company has won the honorary titles of Jiangsu Enterprise Technology Center, Jiangsu Serving Manufacturing Demonstration Enterprise, Jiangsu Agricultural Technology Enterprise, Jiangsu Postgraduate Workstation and so on.